Long Weekend Box Office: October 8-11, 2021
October 12, 2021
by Emily Nagle
Top 5 Highest Grossing Films for Weekend of October 8-11
1. No Time to Die
2. Venom: Let There Be Carnage
3. The Addams Family 2
4. Shang-Chi and the Legend of the Ten Rings
5. The Many Saints of Newark
In only its first weekend in theaters, the James Bond film "No Time to Die" climbed to the number-one spot for this weekend's box office rankings. The 25th installment in the nearly 50-year-old spy franchise stars Daniel Craig as a retired Bond, who suddenly finds himself having to return to service when a friend from the CIA (played by Jeffrey Wright) needs help rescuing a scientist (played by David Dencik) from the mysterious Safin (played by Rami Malek). It's only been out for 4 days, but has been met with mostly positive reviews, and is already the ninth-highest-grossing film of 2021. "No Time to Die" has raked in $314.3 million worldwide, and $55.2 million in the United States.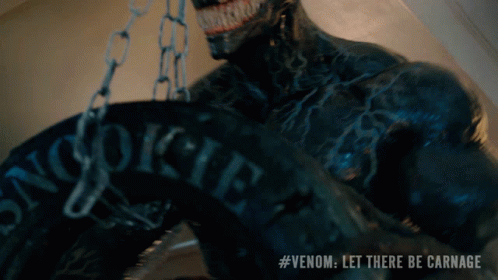 Currently in its second week of release, the sequel to 2018's "Venom", "Venom: Let There Be Carnage", grossed $31.7 million across the United States over the long weekend. This superhero film follows journalist Eddie Brock (Tom Hardy) as he adjusts to life as the host of the alien symbiote Venom. When a serial killer (played by Woody Harrelson) escapes from prison after becoming the host of Venom's spawn Carnage, it's up to Brock and Venom to put an end to Carnage's reign of terror.
In addition to "No Time to Die", the Indigenous Peoples' Day weekend saw the release of two other new films. Also rolling out to theaters this weekend were mystery horror "Lamb" and the Fran Kranz-directed drama "Mass".